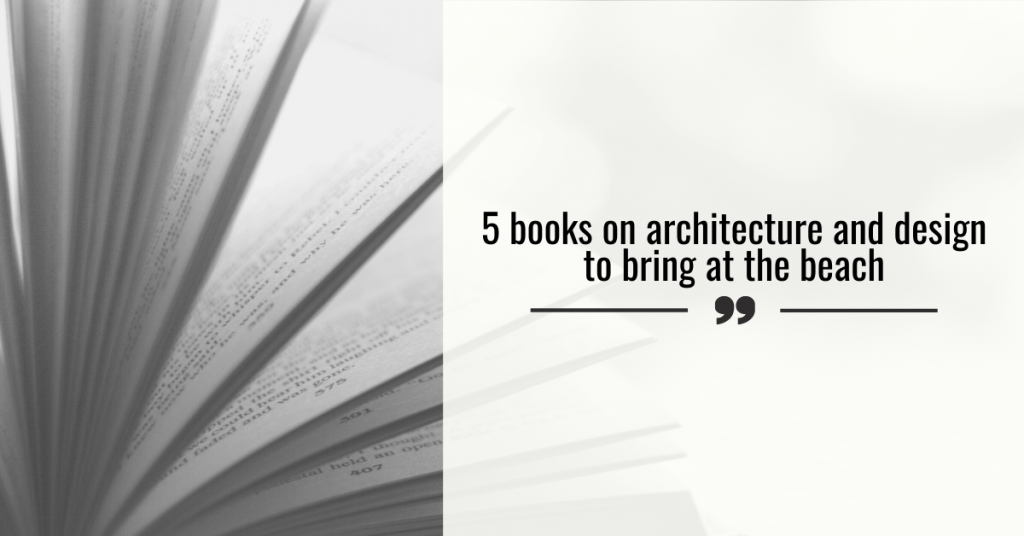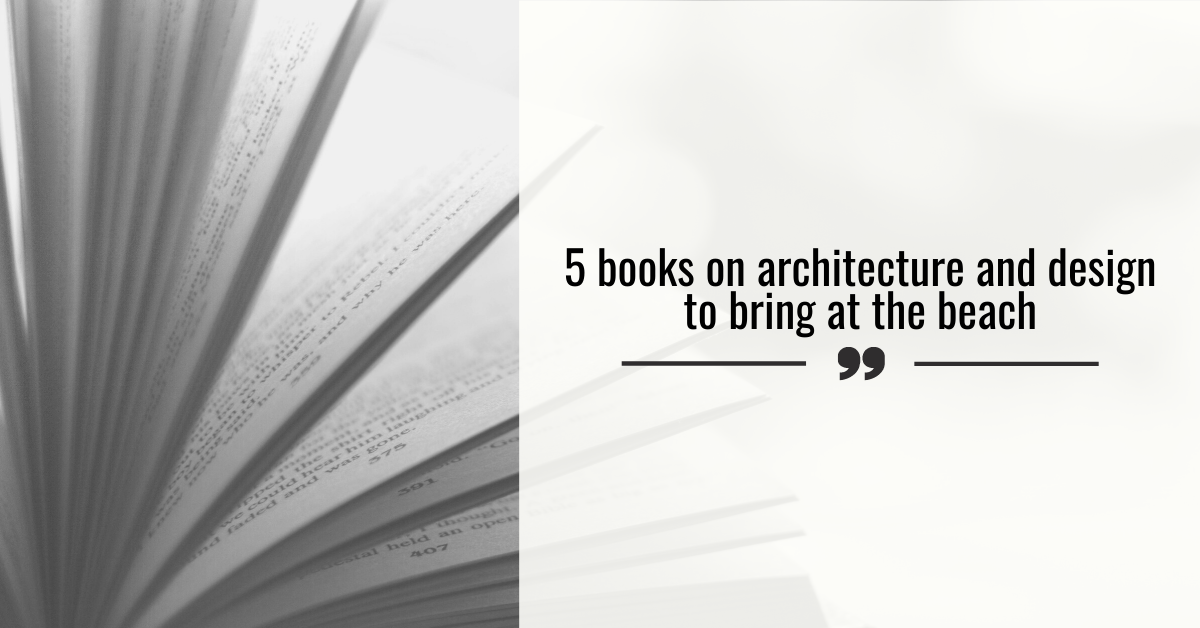 5 books on architecture to bring at the beach
There are no doubts. The most common research on Google this summer is related with books. Which books? The ones to bring under the umbrella at the beach. 
In fact, taking a break on holiday can be the way to find out new inspirations. If it's true that creativity never sleeps, it should be fed also on holidays.
There are many books which are suited for architecture and design lovers.
Some of them are pillars of architecture which could be interesting to read in a contemporary way, others are novels that contains references to architecture and that could help to clear the mind.
Here we have made up a list of our five favorite books to bring under the sunshade: the first three are a must that an architect have to read and the last two combine exciting stories with architecture. 
Towards an Architecture – Le Corbusier
This book represents a great classic which every architect must read. It has been nominated as the most important book on architecture of the early 900'. The famous architect Le Corbusier sums up in this book all the principles that made him one of the forerunner of the modern architecture. The architect wonders on the future of architecture, imagining how to make the citizens of a city happy to live there.
The architecture of the city – Aldo Rossi
A book on the urban planning written in 1966 which aims at rethinking the ideas on the contemporary urban architecture. The city is represented as a human being with a soul that preserves the memories of the ones living there. Its aesthetic element joins functional and political utility.
Spoken into the void – Adolf Loos
Adolf Loos answers in this book to the main questions on architecture which has been answered. It is not only focused on architecture but on arts and society in general. The Austrian architect investigates the role of architect in the society of the time, giving back as a result a  book that is much more than just a sample of architecture.
Invisibles cities – Italo Calvino
If the readings given above could be demanding, we'll suggest this book to enter into cities' souls. Calvino gave inspiration to many architects with this book. He doesn't describe in detail the invisible city (or the dreaming one) but gives way to everyone's imagination. His hope is to find an ideal city which is different from the modern – and real – ones.
The pillars of the Earth – Ken Follet
This book is one of the masterpieces of English literature. It describes the vicissitudes of the protagonists of the story set in the Middle Ages. Why does it have to do with architecture? Because the story revolves around the building of a Cathedral of whose Ken Follet describes all the process from the designing to the construction of the building.
Whatever book you choose, we hope you'll find the right inspiration through the reading. 
indietro